Regular price
List price: $19.95 USD
Regular price
Sale price
List price: $19.95 USD
As low as
As low as: $11.97 USD
Unit price
per
Sale
Sold out
| | | | | | |
| --- | --- | --- | --- | --- | --- |
| Quantity | 2+ | 20+ | 100+ | 300+ | 500+ |
| Discount | 5% | 10% | 20% | 30% | 40% |
Share
View full details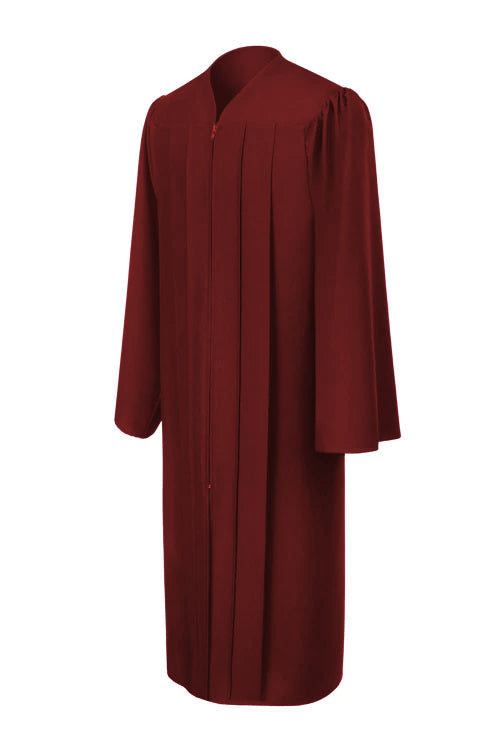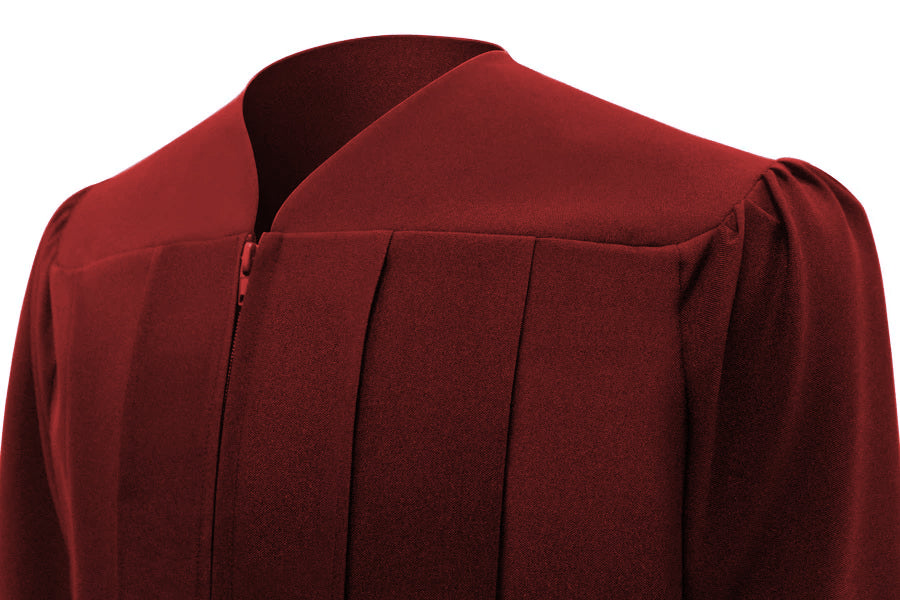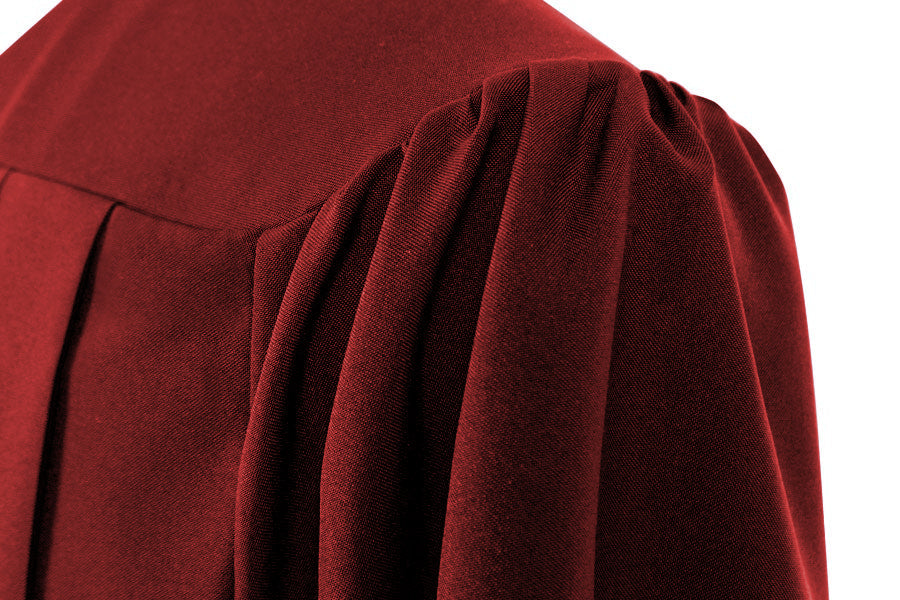 Find the right size for your robes. See the instruction below.
Robes for Choir, Clergy, Confirmation and Baptism.
Size
Height
Weight Below
FULL-FIT (PLUS SIZES)
39
4'6"- 4'8"
180 LBS
42
4'9"- 4'11"
180 LBS
Size
Height
Weight Above
45
5'0"- 5'2"
180 LBS
45XL
5'0"- 5'2"
180 LBS
48
5'3"- 5'5"
180 LBS
48XL
5'3"- 5'5"
180 LBS
51
5'6"- 5'8"
270 LBS
54
5'9"- 5'11"
270 LBS
54XL
5'9"- 5'11"
270 LBS
57
6'0"- 6'2"
270 LBS
57XL
6'0"- 6'2"
270 LBS
60
6'3"- 6'5"
330 LBS
63
6'6"- 6'8"
330 LBS
63XL
6'6"- 6'8"
330 LBS
66
6'9"- 6'11"
330 LBS
Robe Measuring Instructions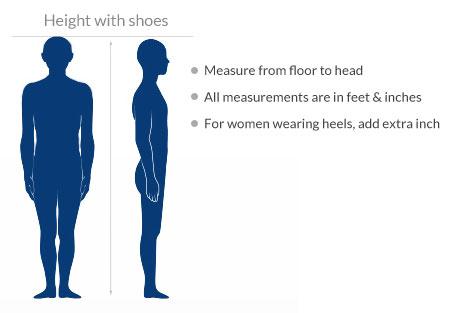 Choose from an array of colors and fabric that we offer.
Shiny Fabric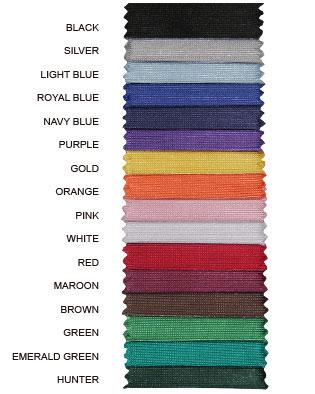 Matte Fabric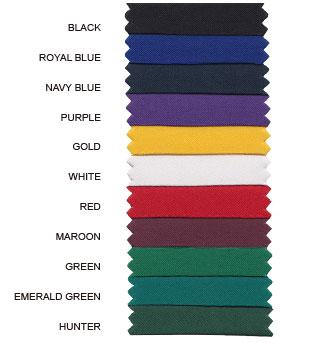 Polypop

Deluxe (Fluting)

Marshal Fabric


Available in a range of sizes to suit singers of all sizes, our gorgeous burgundy Choir Robes are dramatic and elegant. Made from sleek premium quality fabric with a flat finish, these beautifully-made choir gowns are made to the highest specifications with strong and sturdy zippers and a darted yoke for extra strength and comfort. The pleats to the front of the gown and the reinforced stitching only add extra durability while the comfortable design flatters all figures.
Matte Burgundy Choir Robe
Sleek non-see-through dull flat finish
100% poly-blend matte fabric
Reinforced stitching throughout the choir robe
Strong center pleats on the front of the choir robe
Comfortable darted yoke helps you looks your best
Sturdy zipper construction with a color matching maroon zipper
Each Matte Burgundy Choral Robe is individually packaged in its own bag
Order Processing Timeframe
All orders for "In-Stock Products" will ship out within 1-4 Business Days. We offer Quick Processing (options which expedite your order handling and overall delivery time), however you must submit your request on our contact us page. Additional fees may apply.
If your Order contains a "Custom Product", the entirety of your order processing time will be approximately 2 – 3 weeks. Expedited processing options may be available for "Custom Products", please make your request by phone or email (Additional fees may apply). Prior to checking out, please review your order and be aware that by placing this order you understand and accept the extended 2 – 3 weeks processing time.
Order Processing Options
IN-STOCK

 – Ships within 1 - 4 Business Days (No Additional Charge)

CUSTOM 

– Ships within 2 - 3 Weeks (No Additional Charge)
Shipping time (which is not the same as the processing time)
It takes about a week for standard shipping (5-8 business days). You can reduce this time by paying for faster shipping such as 3-4 business days.
Just remember the shipping time is in addition to the processing time.  You need to add together both the production time and the shipping time to get a time estimate for your order.  As this is an estimate only ChurchChoirs.com cannot refund the order or the shipping charges for shipments arriving past the estimated delivery date.
The shipping time and processing time are estimated and ChurchChoirs.com does not guarantee the delivery by a specific date or time.
Out of Stock 
If any item(s) become out of stock after an order is placed, one of our customer service representatives will contact you via telephone or email and inform of available options in an effort to remedy any issues. We will ask whether you would like to proceed with your order or make changes to your order. Product substitutions are available upon request. Out of stock items will typically be placed on Back Order and extended processing times may apply.
Delivery times may vary
The Estimated Delivery Date provided at checkout is an estimate only and does not guarantee delivery by a specific date or time. As this is an estimate only ChurchChoirs.com cannot refund shipping charges for shipments arriving past the estimated delivery date. We are not responsible for the delivery delay if the customer have chosen the wrong shipping method. We will do our best to make sure you receive your order on time. We advise you to give us a call if you need your order before a specific date and we will try to meet the date.
Shipping Rates
To obtain a shipping rates please add your products to checkout to see shipping rates to your destination.
International Shipping
 We will ship to some foreign locations. Such locations generally include Canada, Europe, South America, Japan and a few other locations. You can check if your country is available by simulating placing an order on our website. We can also place the order over the phone if you do not find your country. However because such shipments often involve the peculiarities of the various tariffs trade and import/export laws around the globe we may not be able to ship some orders overseas due to the cost of researching the laws for that location. Also if possible it is always easier for us to ship to a US-based shipping address and you will always save on shipping costs if you can arrange for a US-based address to receive the shipment. At this time due to advice from our bank concerning trends in fraud we reserve all rights to deny or proceed with orders shipping internationally. 
* ChurchChoirs IS NOT RESPONSIBLE FOR ANY DUTY VAT TAX OR ANY OTHER FEES ASSOCIATED WITH IMPORTING OUR PRODUCTS. We cannot look up the final cost to you as your home country may (and often does) charge a fee at the destination. We also cannot accept a rejection of that fee after the shipment leaves our factory and we cannot offer a return for a refund. Your home country will demand that ChurchChoirs pay the fee before receiving the returned item and ChurchChoirs cannot pay that fee. If you order from overseas you must either pay any import fees and duties your home country charges or else abandon the item or receive no refund.
Refunds and Returns
Upon receiving your products please unpack with care making sure no damage is done to the packaging or merchandise. All products and packaging must be in new condition and may not be returned or exchanged used, worn or altered in any way. Product requests for returns/exchanges must be made within 14 days from the date the product was shipped. Please make sure all return/exchange processes are done promptly so we are able to work on your replacement product or refund in a timely manner.
A "Return/Exchange Form" must be obtained from Churchchoirs before returning any products. All returns/exchanges will be subject to a 13% restocking fee. Please note that original processing and shipping costs will not be refunded and it is the responsibility of the customer to pay any return/exchange shipping. Please email hello@churchchoirs.com for further information on returns/exchanges as well as attaining a Return/Exchange Form. 
Please note that no refunds will be processed if the Return/Exchange Form is not included with the shipment.
Churchchoirs Return/Exchange/Cancellation Policies:
A "Return/Exchange Form" is required for all returns. Email hello@churchchoirs.com within 14 days of receipt.
All products and packaging must be in new condition and may not be returned used, worn or altered in any way.
Without prior authorization product(s) will not be accepted.
All shipping, handling and processing charges for your original order are non-refundable.
On all returned merchandise a 13% restocking fee may apply.
All returned product(s) must be returned/ received within 7 business days of the date of the RMA number given to you. Please do not delay as it will result in a rejection of your return.
Requests for returns must be made within 14 days from the date of receipt of your order.
Registered return shipping of products which are returned is the responsibility of the customer.
Your return will be processed within 5-7 weeks.
All custom items/apparel cannot be returned and are non-refundable, this is because these items are made from custom fabrics or have custom printing with your personal information, therefore cancellations are not accepted after your order has been submitted.

Many items are "On Sale." Products that are not eligible for returns are clearly marked as "On Sale" on the Product page for that Product. 

All products on sale are non-refundable, however can be exchanged for the same credit amount.
Please include the RETURN/EXCHANGE FORM when returning an item.
Cancellation Policy
Once an order is placed it cannot be cancelled or altered. If you make an order that you wish to cancel, you mail the order back after you have received it.
If you have any questions about shipping and returns, Please contact our returns/refund department at hello@churchchoirs.com.